General Production Operatives
Job Description
This job is being advertised on behalf of Neon Contracts we are operating as an employment business.
We are looking for enthusiastic people who are looking for long-term consistent work and who are happy to learn new skills and develop within a well-established company. The company is a specialist in powder coating and paint spraying.
Hours of work & shifts available:-
Monday – Friday  – 7.30am – 4.00pm
This role will include:-
lifting and loading products onto jigs and prepping parts
visual quality inspection of products , polishing and finishing work
finishing work includes – using tools to take off excess material, masking and nibbing
Spraying  – using hand spray guns and working with various parts – experience is preferred not essential
Other duties as and when required.
Required Skills: –
Excellent communication and ability to work well in a team
Good understanding both written and verbal
Flexibility, as may be required to work in different areas in the factory
Previous production or quality work would be advantageous
Salary:£7.70 – £8.21 per hour with overtime available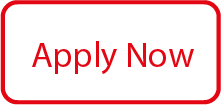 Job Description
This job is being advertised on behalf of Neon Contracts who are acting as an employment business.
One of our clients who have been an industry expert are looking to expand their team with some experienced Metal Finisher's. Our client has been regarded for many years as the company to go to for a Superior Quality Finish.
Working Hours:-
Mon – Thurs: 07:00am – 16:00pm.
Fri: 07:00am – 13:00pm.
Job Responsibilities:
Must be capable and sufficient in all aspects of metal polishing, predominantly using a finishing lathe but also may be required for buffing and other finishing processes.
Previous experience of prepping plates would be required.
Any experience with bronzing would be a huge advantage, but not necessary.
Be able to quality check some products prior to final inspection.
Maintain and ensure equipment is safe, clean and in good working order, reporting any defaults that may arise. Along with the products, making sure all work areas are clean and tidy at all times is essential.
Have the knowledge and experience of using a variety of metal finishing techniques including using hand tools.
Have the ability to work within a team or on your own initiative,
Pay attention to detail and quality.
Possess the ability to multi task.
Job Types: Full-time, Temporary
Salary: £9.00 to £9.50 /hour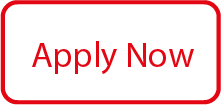 Job Description
This is being advertised on behalf of Neon Contracts who are operating as a Recruitment agency.
Job Description
This is being advertised on behalf of Neon Contracts who are operating as an employment business.
We are now looking for experienced order pickers to start work in a great company with fantastic opportunities.
Previous experience in an order picking role is preferred, but not essential, as it is a very fast paced environment for a well-renowned company.
Hours of work:-
Sunday to Thursday 5:30pm – 2:30am.
It is ESSENTIAL that you would be able to travel home at 02:30am as there is no public transport links in the area at that time.
Role Includes:
Order picking car parts using hand held scanners to specifications.
Ensuring correct quantities are packed.
Using pallet pump trucks.
Attention to deal is a must due to the different codes and part numbers which you will be picking to specification.
Fast paced environment.
Inputting information on to the system to print dispatch labels.
General warehouse duties.
Light and heavy lifting is a regular part of this role.
Job Types: Full-time, Temporary
Salary: £8.21 /hour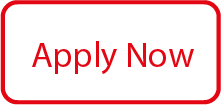 Car Parts Order Picker – Night Shift
Job Description
Job Description
This being advertised on behalf of Neon Contracts of who are operating as an employment business.
This will be a temp to perm role for the right candidate. Experience within the role is ESSENTIAL, especially with Nickel, Gold and Silver plating processes.
Hours of work:
Monday to Thursday – 07:00am – 16:00pm – Friday – 07:00am – 13:00pm.
Other duties may include:
1) Performs any combination of following tasks to load and unload electroplating equipment or to assist
PLATER : Fastens metal work pieces to devices, such as hooks, racks, and cathode bars, or loads work pieces in baskets or barrels.
2) Immerses work pieces in series of cleaning, plating, pickling, and rinsing tanks, following timed cycle, manually or using hoist.
3) Carries work pieces between conveyors that move work pieces through electroplating processes.
4) Sets temperature dials of tanks to prescribed level.
5) Flips switch to activate electroplating process in tanks.
6) Removes work pieces from hooks, racks, bars, baskets, or barrels, and examines work pieces for plating defects, such as rough spots and thin plating.
7) Dries plated work pieces, using oven, centrifugal drier, or sawdust-filled container.
8) Packs work pieces in boxes or cartons for shipment.
9) Drains solutions from and cleans and refills tanks.
10) Removes build-up of plating metal from racks, using hammer or compressed-air vibrator, and coats racks with shellac.
11) Replaces damaged or worn equipment parts.
12) May be designated according to task performed as Cleaner, Rack Cleaner, Racker and Sawdust Drier.
Job Types: Full-time, Temporary
Salary: £9.00 to £9.50 /hou
Trainee Recruitment Consultant
Job Description
Job Description
Neon Contracts Recruitment is expanding our Team!
We are looking for an enthusiastic, outgoing and driven person to join our team in the industrial recruitment sector as a Recruitment Resourcer.
Who we are…
Neon Contracts Ltd are an industrial based agency with over 17 years' experience in the industrial and manufacturing sector.
We offer a real alternative to our clients with fully vetted staff and are able to assist with staffing issues at crucial times. We supply to our clients on a temporary/permanent basis – whether that be for a day, a week, a month or longer!
Job Description…
The purpose of this role is to provide recruitment support for the recruitment consultants, as well as dealing with incoming applications via email and phone. You will also be asked to take ownership of all aspects of the resourcing.
This role has a definite potential to lead on to become a Trainee Recruitment Consultant with excellent salary and bonus potential, all you need to have is a little drive and ambition and we can help with the rest.
Key Responsibilities will include:
Assist with incoming enquiries via phone/face and email
Source new applicants via online recruitment platforms
The complete registration process for new applicants including interviews face to face
Monitor volume and calibre of applications
Review vacancy response every day and ensure we are offering the best service
Data entry as and when required.
Light administrative duties
Personal Qualities;
Attention to detail
Adaptive & flexible
Enthusiastic & pro-active
Professional
Calm under pressure
Working hours
The working hours for this role are:
Monday to Friday 8 AM – 5 PM with 1 hour unpaid lunch break.
What we offer you…
In return for your hard work we offer:
competitive salary (depending on experience)
20 Days holiday a year plus Bank Holidays
Free Parking
Salary is dependant on experience
Trainee Sterile Services Technician
Job Description
This job is being advertised on behalf of Neon Contracts who are acting as an employment business
You will be working in a busy sterilisation plant, your role involves working in a clean room assembling and checking medical equipment ready for sterilisation. Full training will be provided but any previous experience working within a medical environment would be an advantage.
Role Involves
Working between departments and transporting trolleys manually to different areas.
Loading medical equipment into machines to complete process
Packing & wrapping the recently sterilised products ready for dispatch.
You will have to make detailed data entries both written and computer-based and must have a high attention to detail
Skills Required
Excellent communication skills both written and verbal
Ability to work well in a team and follow instruction
Attention to detail due to the nature of the role
Flexibility required as will work in different departments
This is a temporary position which will lead to permanent for the right candidate.
Hours of work
The company are open 365 days a year
Hours are:- 10.00pm – 06.00am Monday to Friday (weekends sometimes required)
Salary: 10.44 per hour
If you are interested in any of the opportunities and wish to discuss further please complete the submission form below and advise of the vacancy that you wish to discuss further and we will come back to you.
Complete the sum to prove you're not a robot